Welcome!
The Student Center, Exhibition Hall, and West Village offer several advertising channels for student groups and campus departments to promote events, programs, and services. Learn more about advertising options below.

For questions and assistance with advertising options, please contact the Information Desk.

404.385.4275  |  scinfodesk@mail.gatech.edu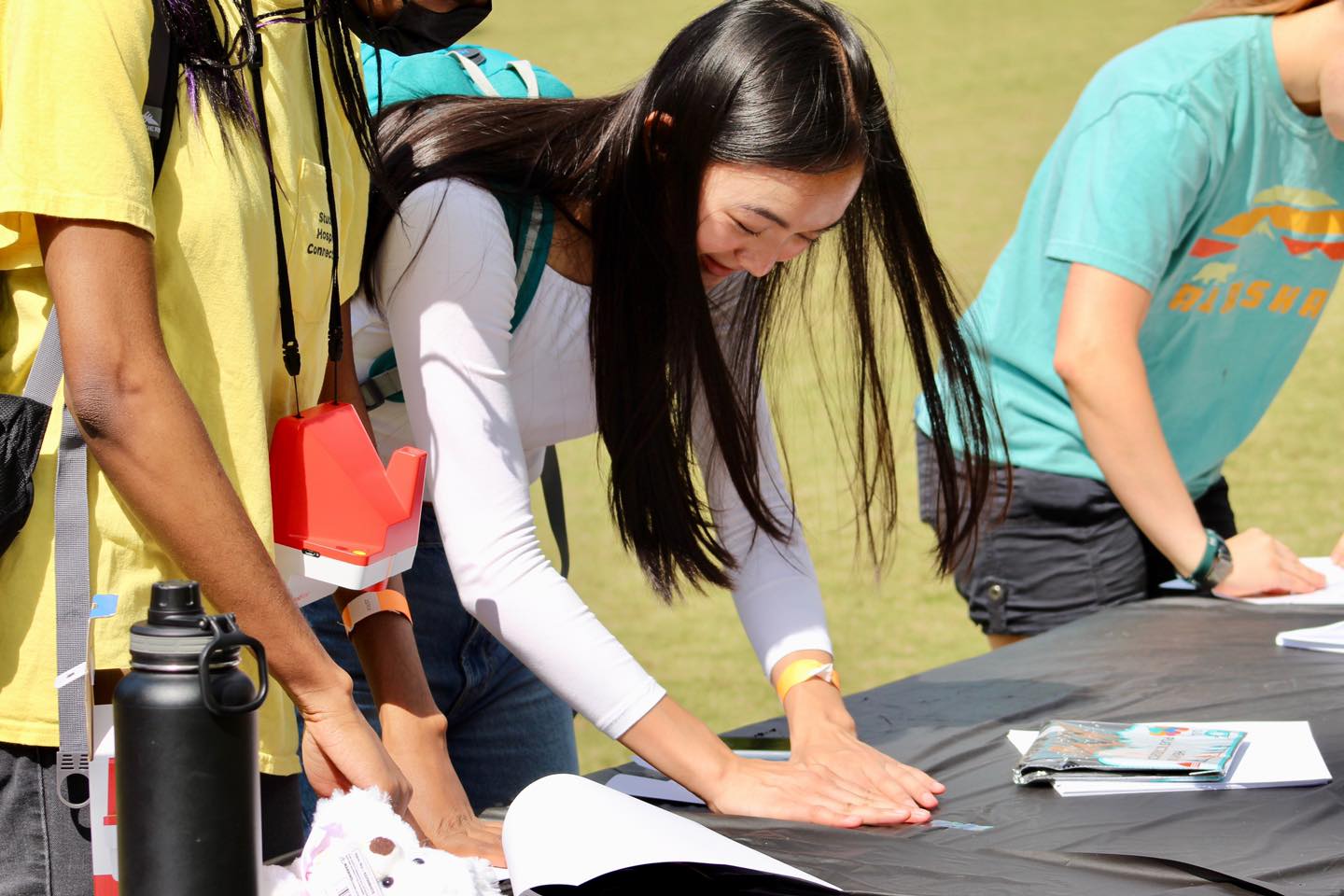 Plasma Promotions
Plasma Promotions are a great way to get your message to thousands of students, staff, and faculty everyday! See below for details on pricing and best practices. To submit a plasma advertising request, click the link below. For questions regarding plasma promotions, please contact the Student Center Information Desk at 404.385.4275 or email us at plasma@mail.gatech.edu.
Plasma Submission Form
Plasma Distribution
Ads will be displayed in the Student Center, Exhibition Hall, and West Village Dining Commons.
Ads will be put up Monday - Friday only. 
Ads will go up within 3 business days following submission.  
Promotions should be received at least 1 business day before the requested posting date.
All Promotions will be displayed without sound.
For Best Results
File names should reflect the group name.
Dimensions should be 1460 x 830 pixels and must be in landscape orientation. 
File should be in JPG or PNG format.
Pricing
| | |
| --- | --- |
| Chartered Student Organizations | FREE |
| Institute Departments | $25 / week |
| Off-Campus Groups | $75 / week |
Tabling Spaces
Table spaces are available in the John Lewis Student Center, Exhibition Hall, and West Village for Georgia Tech student organizations, departments, and off campus groups to use for marketing and sales. In addition to indoor table spaces, outdoor table spaces are available on the Experiential Pathway for campus groups and vendors. Please note the following:
Table spaces are reservable during the hours of 9 am - 5 pm only.
Food sales, including bake sales, and food giveaways are not permitted unless the group holds a health inspection certification.
The price for tables increases $25 during times of Peak Occupancy, which is considered the first ten business days of fall and spring semester.
The price for Student Center, Exhibition Hall, and Experiential Pathway table spaces includes one parking voucher per day at the Student Center Deck (adjacent to the Exhibition Hall).
Parking vouchers are not available for the West Village table spaces.
View table space rates and locations below. Click on the "Begin Reservation Process" link to reserve a space in a designated location. 
Locations for Table Spaces
Georgia Tech departments and registered student organizations can reserve table spaces through GT Events. Click below to view details on the specific locations where tables can be set up.
John Lewis Student Center 

Eight (8) indoor table spaces are located on the first and second floors.

Student Media table space: Two spaces, located on the 2nd floor past Blue Donkey. 
DePoe/ Information Desk: One space, located on the 2nd floor between Depoe Eye Center and the Information Desk.
Dining Hub: Two spaces located on the second floor entrance of the Dining area. 
John Lewis Quote Wall: Two spaces located on the second floor against the John Lewis quote wall. 
First Floor Stairs: Located at the bottom of the stairs on the first floor. To the left. 

Exhibition Hall

Two (2) indoor table spaces are located on the first floor of the building to the left of the Information Desk.

West Village

One (1) indoor table space is located on first floor entrance. Three (3) outdoor table spaces are located near the 1st floor entrance. Note: This space does not provide a parking option for off campus groups. 

Experiental Pathway

Please note all table spaces along the Experiental Pathway are outdoors. 10x10 tents are allowed in the spaces listed ONLY.

Exhibition Hall Area:

Table spaces 1-3 are located to the right of Exhibition Hall. Power is available here.
Table spaces 4-6 are located to the left of Exhibition Hall. 
Table space 7 is located in front of Exhibition Hall. A 10x10 tent is allowed in this space. Power is available here.

Pavilion West Area:

One (1) table space is available at the bottom of the stairs of Paper and Clay. 
Two (2) spaces are available to the left of Rising Roll Cafe. A 10x10 tent is allowed here if both spaces are reserved. Power is also available here. 
Other Advertising Options
Flyer Display
Flyers may only be posted inside some classroom buildings when prior permission is obtained from the building manager or an administrative staff person in the building. Flyers should not be posted outdoors but may be distributed by student organization members or GT staff members during designated times.
Sidewalk Chalking
Water soluble chalking is allowed on campus sidewalks only. Chalking must be at least 20 feet from all entrances and not placed under any overhead obstruction or on stairways. Registered student organizations, schools, and departments may chalk to advertise events. Do not use chalk-spray, markers, or paint.