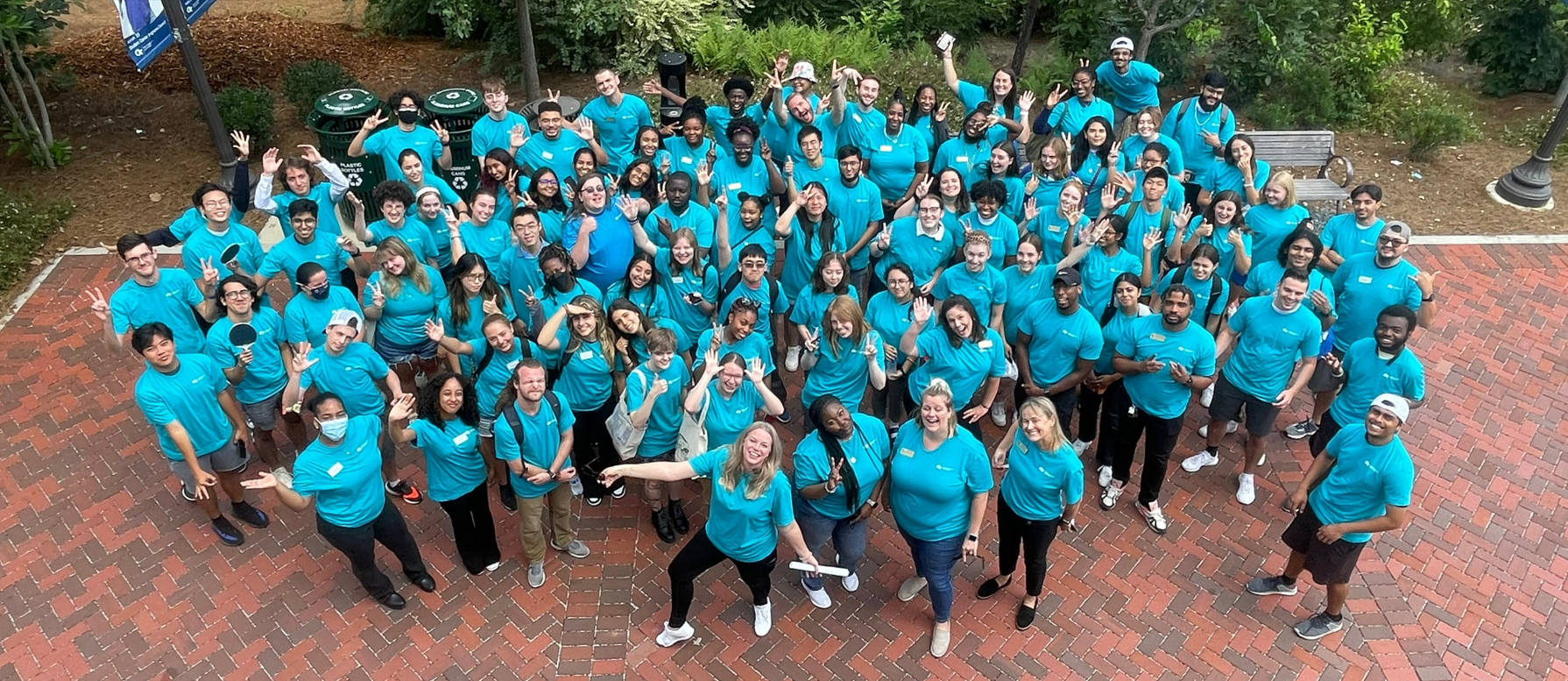 Student Employment Opportunities
Thank you for choosing the Student and Campus Event Centers, we look forward to the opportunity to work with you. Our student employees learn valuable professional skills and have a blast serving the campus community while they help us bring campus to life!
Each area of the Student and Campus Event Centers offers unique opportunities for students to build their professional skill set (while still having fun)! Below are the positions we typically hire for. Please note that not all positions will be hired each semester.
Student and Campus Event Centers hires on a rolling basis based on current needs. Students are welcome to apply and will receive information from our staff as we have positions available. 
About Our Hiring Process
We will hire as open positions become available but the majority of the Student Center hiring takes place in October/November for spring hires and March/April for summer/fall hires. 
The process entails:
Learning about our positions by reading the descriptions below
Fill out an application where you can rank which positions you are interested in
If we are hiring, your application is reviewed and forwarded to individual hiring managers based on interest and availability
Selection and onboarding
For questions about the process, reach out to our Student Employee Experience Team at SEE@stucen.gatech.edu.
Pay rates range from $9.00-$10.00 per/hr with opportunities for raises over time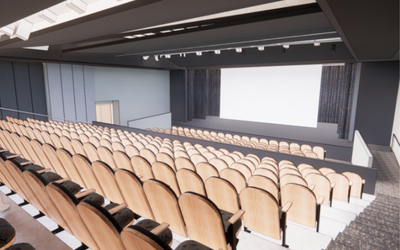 Audio Visual Specialist
Audio Visual Crew members are responsible for setting up and monitoring the technical equipment in the building. It is important that the AV Crew staff become familiar with the building, its equipment, policies, programs, services, and day-to-day schedule of events.
Admin Front Desk Attendant
The John Lewis Student Center is where the Student Center Administration office is located. The Administration Office Desk Attendant is responsible for greeting customers, answering phone calls as well as emails, assisting with general questions, organizing mail/packages, assisting with notary appointments, and supporting the office staff with other job duties that are assigned. This position is the "face" of the administration office where customer service is a must with a friendly and smiley face is needed Mon-Fri from 8am to 5pm
Campus Tickets Assistant
Campus Tickets is a platform that allows student organizations and departments to sell and reserve tickets to their events. Student Assistants will respond to email inquiries and work with groups to make their event attendance successful. This includes building event intake forms, communicating with clients, responding to customers, and attending in-person events to help with event registration and check-in. This position has flexible work hours and does not require any coding skills. Experience in Microsoft Excel will be helpful. 
Event Services Assistant
The Events Services Department is the go-to department for more than 30,000 events each year on campus. The ESA could be responsible for reviewing and managing reservations in any of our event spaces, consisting of, the Student Center, Exhibition Hall, West Village, Academy of Medicine, Outdoor Event Spaces, and Classrooms. This position will communicate directly with Registered Student Organizations, GT Departments, Students, and External clients. Customer service and the needs of our clients are our number one priority. Hours are within Mon-Fri 8am-5pm.
Event Services Front Desk Assistant
The Event Services Front Desk Assistant is responsible for greeting customers, answering phone calls as well as emails, assisting with general questions, organizing documents/reports, assisting with event reservation inquiries and payments, and supporting the office staff with other job duties that are assigned. This position is the "face" of the Event Services Suite where customer service is a must! Being friendly and the skill of positive conflict resolution are bonuses! The Event Service Suite is open Mon-Fri from 8am to 5pm.  
Graduate Lounge and Programs Assistant
Assistants provide operational and programmatic support for the grad population through event planning, community building, and resource sharing. Students' physical workspace is primarily in the Grad Lounge working an average of 15 hours a week with assigned special tasks and day-to-day duties. Hours range from 10am - 9pm Monday to Friday, and Saturday from 12pm to 6pm, depending on availability. Tasks may include social media management, event marketing, event coordinating, welcoming guests in the lounge, checking out games, or minor cleaning.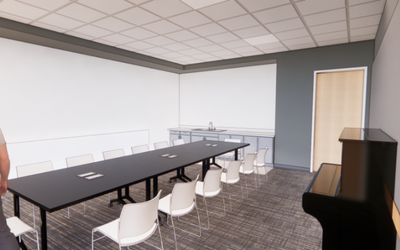 Guest Services Manager
The Guest Services Manager will support the Operations team by providing a full range of building services to meet student, campus department, and visitor needs including space set-up, event logistical support, technical support, and general customer service. GSMs support the Student Center, the Exhibition Hall, West Village, and the Academy of Medicine spaces.
Information Desk Attendant
The John Lewis Student Center and Exhibition Hall Information Desk is the hub of information for campus. The attendant is primarily responsible for providing information to customers and visitors to campus, maintaining the lost and found, serving as a resource to clients and managing lockers. This position will work at both the Exhibition Hall and the Student Center information desk. The hours for this position are weekdays 8am-7pm and weekends 9am-3pm. Weekend shifts are rotated between the entire team. All attendants are required to work some weekends.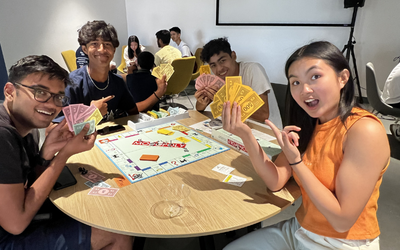 Multicultural & Reflection Space Assistants
Multicultural & Reflection Space Assistants support the management and strategic planning for the  Multicultural and Interfaith Spaces located in the John Lewis Student Center. Assistants will help execute daily tasks, including, but not limited to planning, executing, and hosting multicultural events, performing hourly headcounts, providing exceptional customer service, managing daily use lockers, and are assigned one specialty assignment to support their development.
Paper and Clay Attendant
Attendants support the day-to-day operations of Paper & Clay, including fulfilling print orders, maintaining the kiln schedule, and promoting a positive atmosphere for creativity.  Attendants are expected to prioritize customer service and communication through in-person, email, and phone call interactions, work effectively with other attendants, and maintain the organization and cleanliness of the space.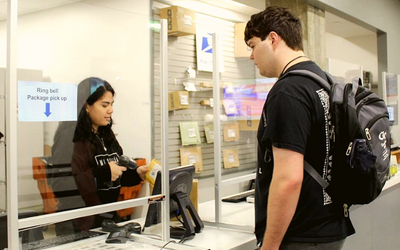 Postal Assistant
Postal Services Assistants will work closely with full time staff members and will be expected to perform a wide variety of customer service functions that will include sorting and casing mail, operating a postage meter, distributing letter mail using our High-Density mail system, processing incoming student packages, and providing package pick up assistance. Flexible schedules are available and a Saturday shift will be required.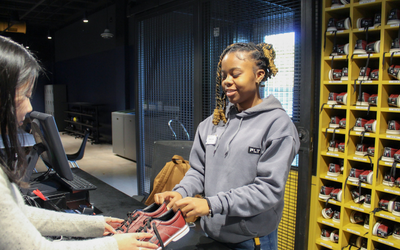 Tech Rec Attendant
Tech Rec Attendants are responsible for managing the front desk and helping customers with anything they need. This includes reserving bowling lanes and billiards tables, giving customers equipment, managing payments, keeping the space clean and organized, and all aspects of Tech Rec while open. The attendant is the first staff member that most customers interact with when they enter Tech Rec, so a high level of customer service must be provided to each guest. Tech Rec is open some late nights and weekends, so attendants must be willing to work those hours.
Campus Jobs
In addition to the Student Center, there are many excellent opportunities to work across campus. The positions listed below are submitted to the Student Center Information Desk for posting by various hiring departments around campus. The contact information for each position can be found in the job descriptions.
Please note that the positions listed on the campus job board are not Student Center positions. 
Post a Job
Submissions to the Campus Job Board can be made using the link below. Our team reviews submissions to the job board on Tuesdays and Thursdays only. Each position will remain on the Campus Job Board for two (2) weeks from the posting date. If you wish to post a job for a longer duration of time, you must resubmit your request to the job board. For questions, please email us.