Welcome!
An elegant reminder of Atlanta's past, the Historic Academy of Medicine at Georgia Tech is one of the City's premier venues. Our spaces can be modified to help you meet your events goals, from our interior spaces to exclusive use of our courtyards. The Academy offers an unparalleled opportunity to host functions and events from student-focused and corporate conferences to social gatherings, symposia and more in one of the most beautiful and historic settings in the South.
Need Assistance?
Academy of Medicine Event Services Team
Phone: 404.894.1414
Email: academyofmedicine@gatech.edu
We Support Events of All Varieties
We look forward to partnering with you to make our spaces exclusively your own. For event requests and general information, please contact us at academyofmedicine@gatech.edu.

Please note that at this time, spaces in the Historic Academy Medicine are fully booked until October 3, 2022. Current reservations will be honored, but no new reservations will be accepted. We look forward to hosting you in the future!
Campus Events
From luncheons, departmental gatherings to keynote lectures, and other special events the Academy extends an indoor/outdoor flexibility for the Tech community. Let's not overlook efficient transit access to our venue facility.
---
Greek Formals | Career Forums | Office Gatherings | Retirement Celebrations | Awards Banquets | Keynote Lectures | Airport Interviews | Film Screenings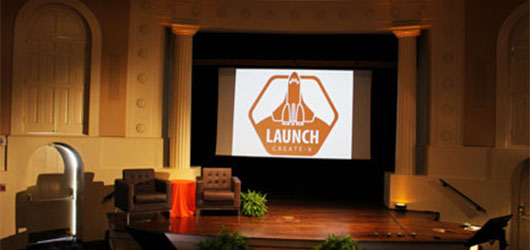 Conferences & Corporate Events
Whether it's down to business or an after-hours affair, look no further than the Historic Academy of Medicine. Our 230-seat theater is complimented by 6 breakout spaces, state of the art audio visual equipment, perfect for any occasion, large or small. 
---
Symposia | Multi-day Conferences | Networking Events | Holiday Gatherings | Luncheons | Trainings | Keynote Lectures | Airport Interviews
Special Events
Choosing to host any or all aspects of your most cherished milestones at the Historic Academy of Medicine is a choice you'll be glad you made! Our team partners with you to help bring your event to life from our elegant ceremony space, versatile floor plans, and private planner's suite are just the beginning of what makes this space special.
---
Graduation Celebrations | Retirement Dinners | Baby Showers | Memorials | Bar and Bat Mitzvahs | Quinceañera
Film Production & Photography
You may have seen our building before and not known it. Film scouts know there is great opportunity to manipulate the Historic Academy of Medicine as an ideal location for historical, contemporary and even creative settings.
---
Seen in: Selma | The Accountant | Zombieland 2 | MacGyver (2016) | Diary of a Wimpy Kid | Manifest | Front Runner | First Man | Ozark
Our Historic Building is Elegant & Flexible
This historically renovated building's neoclassical architecture boasts beautiful composition and southern charm. Guests find delight in the rich details that surround their events: the Doric columns of the entry portico, the black and white Italian marble floors of the rotunda, the illumination by the famous Czechoslovakian chandelier seen in "Gone With The Wind", and more throughout the historic space.
Upper Level
The beauty of the upper level lies in the architectural details found throughout the space, the abundant natural light that shines through the domed ceiling and the classically designed furniture in each of the rooms.
Rotunda: The Rotunda acts as the grand foyer, connecting all four upper level rooms. This picturesque space is excellent for welcoming guests into the building. 
Theater: The Theater is a graded, fixed style auditorium with seating for 230 guests. It has built in audio visual equipment and a raised stage. The Theater is the ideal space for lectures, presentations, film screenings, ceremonies, and more.
Additional Rooms:  Each of these spaces can serve a variety of functions depending on your event needs. 
The Crystal Dining Room
Library
Parlor
Lower Level
The Terrace Level is a practical and flexible space that can work well for a variety of events. The entrance to the Terrace is a charming space with a black and white Italian marble floor and a decorative chandelier.
Meetings Rooms: There are three meetings rooms located on the Terrace level. Each are ideal for meetings, receptions, luncheons, or as part of a larger conference rental.
Magnolia
Sugarberry
Cottonwood
These rooms can be combined into one large L-shaped space.
Bridal Suite: The comfortable Bridal Suite with it's private bathroom and cozy atmosphere provides a place of retreat for the bridal party! This room can also be used as a greenroom for meeting planners and/or a speaker ready room for a conference.
Outdoor Spaces
Whether extra space is needed or outdoor activities are planned, the Magnolia Room's walkout courtyard is a wonderful outdoor space that offers a secluded breath of fresh air. In addition, our lawn is the perfect place for gathering or other unique events, the possibilities are endless! 
Front Lawn: The front of our building boasts scenic backdrops that surround a large grass area good for many event activities.
Upper Level Porches: There are two walk-off porches that lead to the spacious front lawn landscaped with beautiful magnolia trees. The front lawn is perfect outdoor space where additional activities or receptions can be held.
Lower Level Courtyard: Whether extra space is needed or outdoor activities are planned, the Magnolia Room's walkout courtyard is a wonderful outdoor space that offers a secluded breath of fresh air.
Blank Space (small)
(text and background only visible when logged in)
Snapshots of Past Client Experiences
Check out pictures from the Historic Academy of Medicine below.