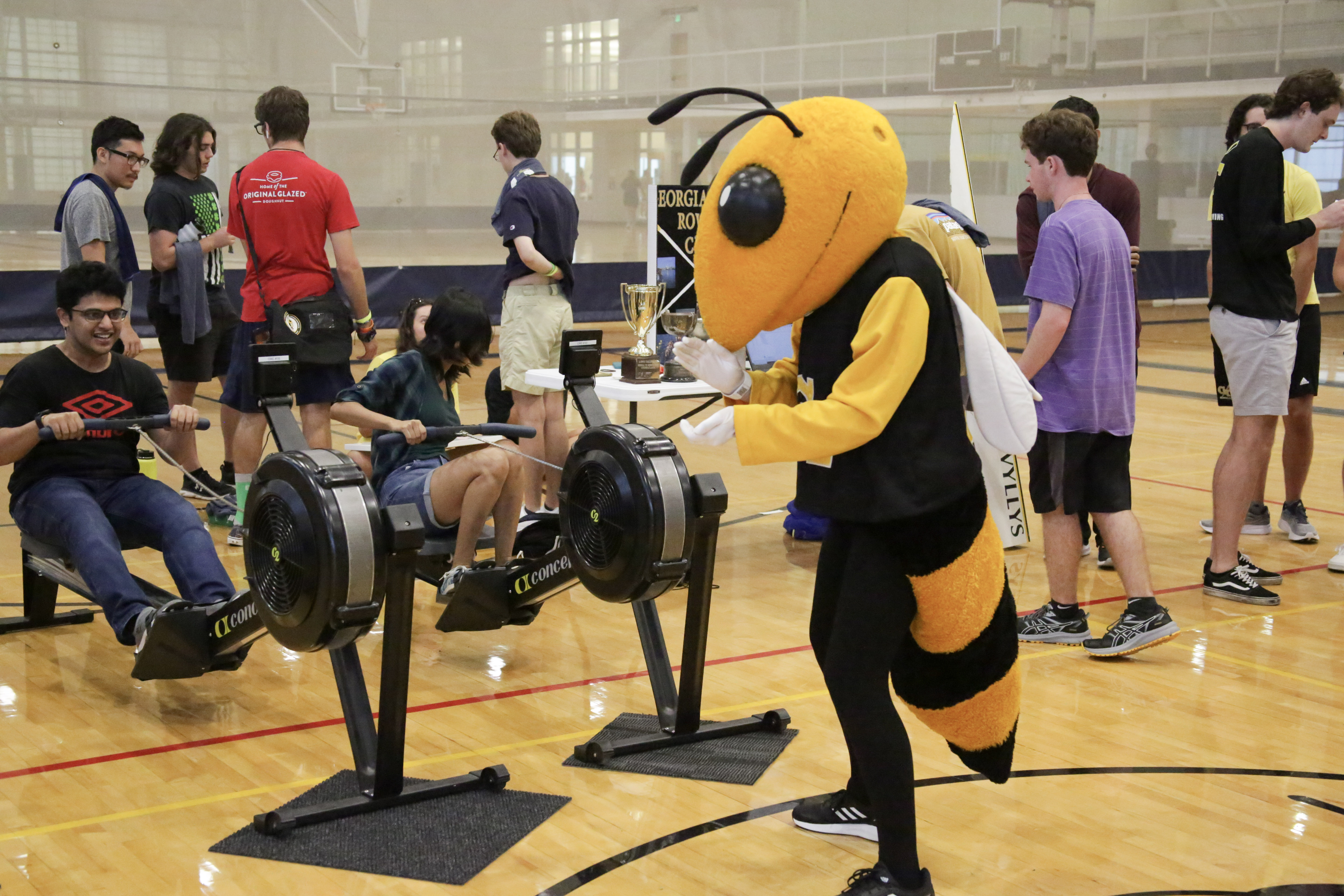 Aug 11, 2023
What better way to end the summer and start the academic year than with a little recreation? Before the busyness, the classes, the assignments, and the tests, Campus Recreation is offering students a chance to connect and find community during Week of Welcome.
With sport clubs, scuba diving, personal training, massage therapy, and so many other programs, there are countless ways to get connected, whether you're a student, faculty member, staff member, or an alum. For new students, however, there is a special opportunity to find your place in the Campus Recreation Community: RecFest 2023.
"RecFest is a signature event during Week of Welcome and one of the best ways to learn more about us and get connected," said Brian Smith, senior director for Campus Recreation. "There will be games, giveaways, activities, and demonstrations for all our programs and services. But in addition to being a good time, it's a place for new students to make friends, get connected to resources, and just find their place."
RecFest 2023 will take place Aug. 16 from 12-3 p.m. at the Campus Recreation Center. This event hosts more than 1,000 students each year, so those who want to attend should register through the Week of Welcome Guidebook App and get there early to get all the swag.
In addition to RecFest, Campus Recreation is offering other ways to get involved during Week of Welcome. The McAuley Aquatic Center will host the Georgia Tech Great Cardboard Boat Race on Aug. 18 from 1-3 p.m. Teams of six students will build a boat using nothing but cardboard and duct tape, and then one team member will race the boat down the 25-meter competition pool and hope it floats. Group Fitness will also be free during the first week of classes, Aug. 20-26.
"There are countless ways for students to find connection through Campus Recreation," said Smith. "No matter what you're into, you can find your fit with us."
Learn more about Campus Recreation and its upcoming events on the department's website.