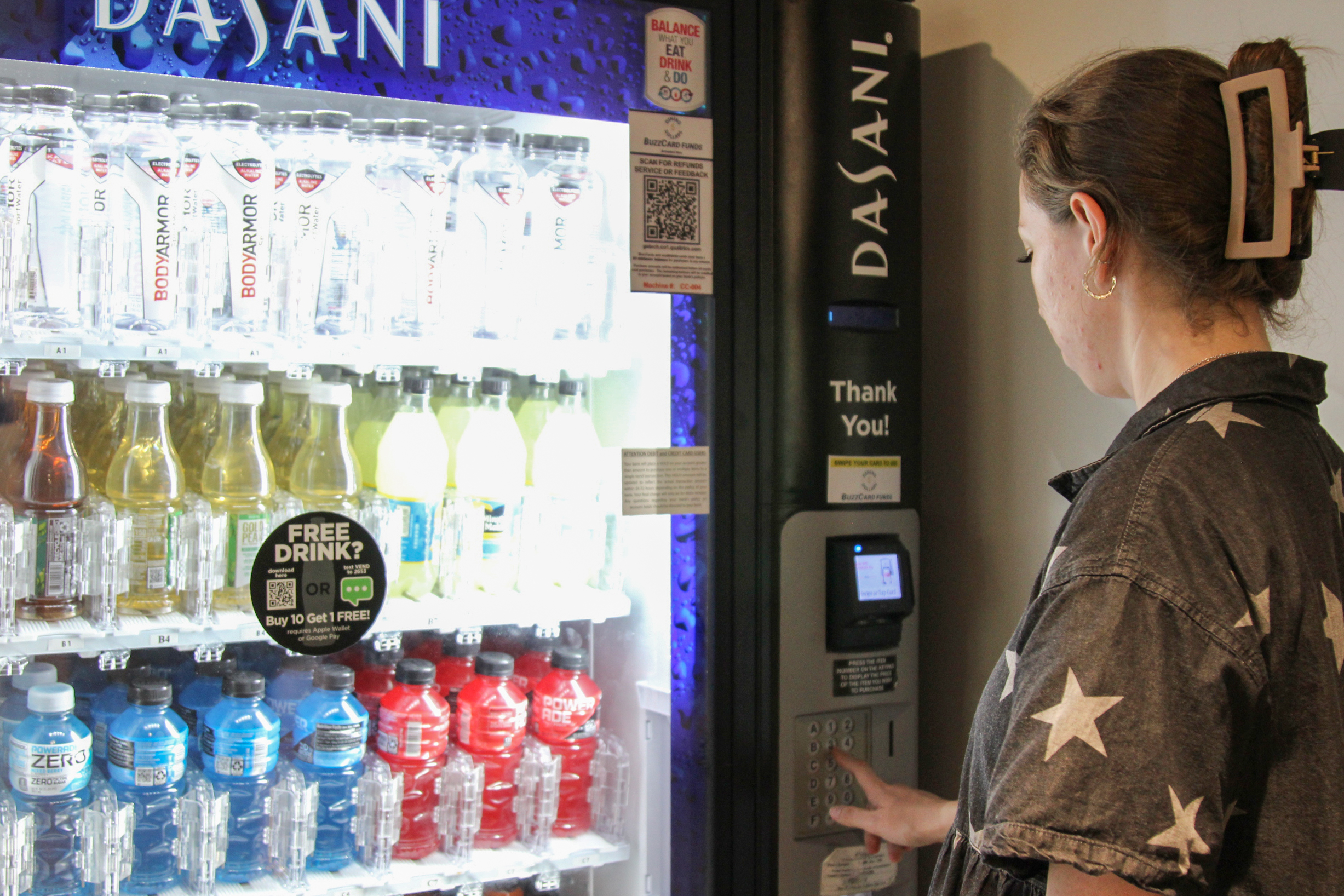 Aug 23, 2023
As Georgia Tech continues to move forward with fostering a community of wellness for all, the Division of Student Engagement and Well-Being (SEWB)'s Auxiliary Services is proud to announce a new partnership with Coca-Cola Bottling Company. The goal is to enhance vending options by providing healthier options in more locations across campus. As part of the new vending partnership, users will have the flexibility to choose from more options with the benefit of improved machinery.  
There is an increased focus on providing healthier food and beverages to help students, faculty and staff adopt healthier lifestyles. Eight healthy machines are now available offering snacks and grab-n-go meal alternatives to help with the busy day ahead. In the traditional snack machines, 25% of the inventory consists of healthier items. Users can find nutritional fact stickers placed on the machines to help make the best selection for their dietary needs. In addition to healthier food choices, Coca-Cola is also offering various hydrating beverages as part of their commitment to supplying an array of snack and beverage options throughout the campus. 
"The new vending efforts are a significant part of the Division of Student Engagement and Well-Being (SEWB)'s mission to enhance the overall wellness of our campus community," said Allison Watkins, retail operational manager. "We are excited for our entire campus to enjoy the new options that are available while also taking advantage of easy-to-use features." 
Coca-Cola Bottling Company worked to replace older models and install high-quality machines throughout the campus to include top-of-the-line glass fronts and hassle-free transactional readers. To make the vending process more seamless and secure, all transactions are now cashless. Credit cards are accepted via tap or swipe. Users can swipe their BuzzCard Funds or Dining Dollars to make purchases as well. With the cashless feature and reader sensors which only charge when a product is dispensed, users can experience minimal transactional issues. 
With 105 drink machines and 95 snack machines, you're sure to always find one close by. For additional vending options, please contact Allison Watkins at Allison.Watkins@gatech.edu. To learn more about on campus vending, please click here.